Professional Services for Programming & Planning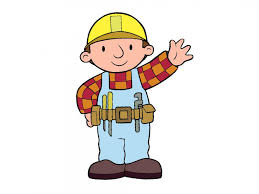 INVITATION:
West Licking Joint Fire District Board of Trustees, of Licking County, Ohio is soliciting Statements of Qualifications from qualified firms interested in providing professional Criteria Architectural/Engineering services to the West Licking Joint Fire District for construction of a new Fire Station located on Taylor Road, Reynoldsburg, Ohio, using a design-build project delivery method (the "Project"). The purpose of the RFQ process is to identify the most qualified respondents. West Licking Joint Fire District reserves the right to make its selection solely on qualifications submitted and is not required to conduct a formal interview process. Firms with relevant design experience and qualifications are encouraged to submit their statement of qualification in writing.  Such statements must be submitted not later than November 4, 2020, close of business 5:00 p.m. Statements received after this date and time will not be considered. The selected Architectural/Engineering firm selected for this project will provide all services necessary for completion of the project.
The RFQ is available on our website at www.westlickingfire.org or by contacting West Licking Joint Fire District, Administrator, Laurie Mayle (740) 927-8600.

Click here for the complete description of the RFQ requirements.