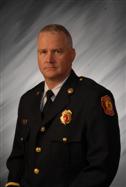 On behalf of the men and women of the West Licking Joint Fire District, we would like to welcome you to our newly updated website  It is our hope that it provide you useful and detailed information about the District's history and services provided by our uniformed and non-uniformed personnel.
Since the District's formation in 1982, it has been dedicated to provide effective and efficient Emergency Medical Services to those who reside, work, and visit the community.  Although the demographics, size and composition of the community has changed over the past 30 years, our commitment in providing superior services has not!
The District will continue to identify ways to enhance the service capabilities based on the community needs, while operating within the available resources entrusted to us.  The District  will continue to proactively plan for continued service well into the future.
We encourage anyone to visit any of our locations and to meet the men and women who stand ready to respond at a moments notice when you call.  We welcome you!!!
Quick Links
In The News.
Funeral Services – Kate Earley
03/11/2016
Visiting hours will be at Watkins Memorial High School Gymnasium located at 8868 Watkins Road, Pataskala, Ohio on Monday, March 14, 2016 from 4:00 PM – 8:00 PM. On Tuesday, March 15, 2016 visiting hours will be at the Robert's Convention Center, 123 Gano Road, Wilmington, Ohio from 4:00 PM – 8:00 PM. A funeral [...]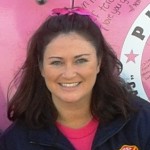 Press Release
03/10/2016
West Licking Joint Fire District Fire Prevention Officer Kate Earley, 39, died Wednesday. Earley worked for West Licking Fire for nearly five years. Before coming to Pataskala, she worked for the Wilmington Fire Department for nearly 12 years. At West Licking Fire, Earley led our public push to promote CPR/automated external defibrillator classes throughout the [...]
FPO Kate Earley
03/09/2016
Please check back here for any and all updated news regarding Fire Prevention Officer, Kate Earley.